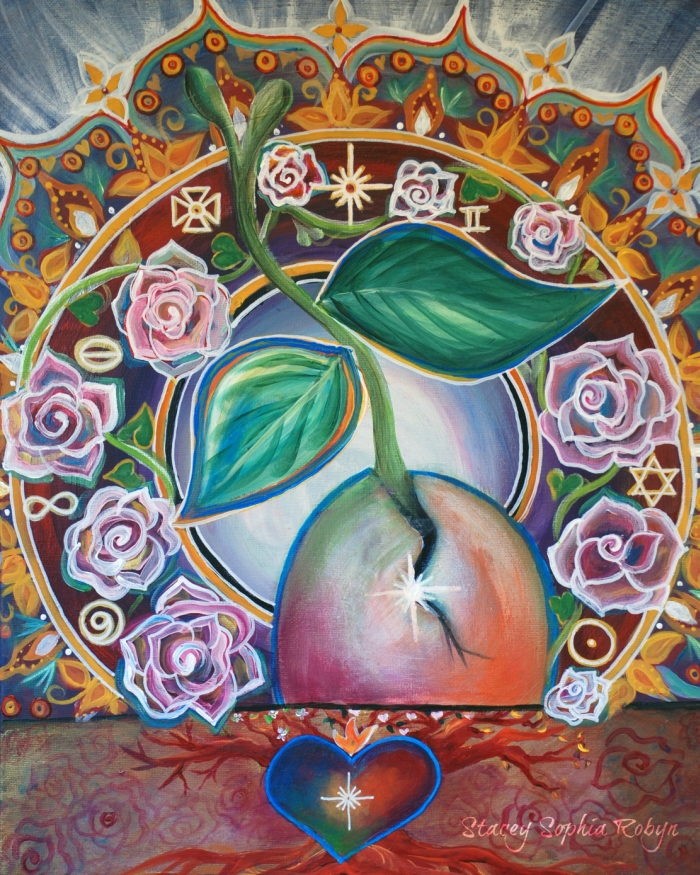 Birthing New Reality
Prints
All prints are on Archival Matte Paper, a 100% cotton fiber, acid-free matte paper with velvet surface for archival longevity of high-quality fine art.
Available Options:
8X10 inch – $42
11X14 inch – $72
11×14 inch Artist Signed Print – $108
Original Painting
16" x 20"
Acrylic/Mixed Media on Canvas
$1800 plus S&H
Interested in Purchasing the Original?
Email us: support@staceysophiarobyn.com
We accept PayPal as well as Visa, Master Card and Discover through our payment processor.
If you wish to pay via PayPal, you may select the PayPal option on the final checkout page.
If you prefer to pay by check, please contact us with what you'd like to purchase, along with your location, so that we may calculate shipping and provide you with a total.